where morol bio diesel can be used?
Bio-Diesel is an alternative or additive to standard diesel fuel. Bio-diesel is safe and can be used in diesel engines with a little or no modification needed. Although biodiesel can be used in its pure form, it is usually blended with standard diesel fuel.
Morol Bio-diesel works as an alternative clean for burning fuel to High Speed Diesel (HSD), in some applications B100 i.e. 100% Bio-Diesel is used whereas in some applications blending with HSD is recommended. Do consult our technical team before using it.
Click here to download the complete brochure.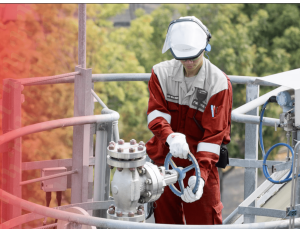 Helps revive the Environment
Compared to petroleum, diesel fuel, biodiesel produces upto 24% fewer CO2 emissions, upto 29% fewer hydrocarbons, upto 18% fewer particulates, upto 4% fewer noxious fumes. So you can reduce your carbon footprint for every gallon you burn.
Makes country strong
Morol's biodiesel fuel comes from plants grown by hardworking farmers right here in India. By adding biodiesel to your tank, you're doing your part to: Create Indian jobs, Reduce our dependence on foreign oil. Help reduce the trade deficit and as long as our soil is fertile, we'll keep on making more.

Engine life, power and mileage
Even a 2% biodiesel blend can keep your engines purring by: Increasing the lubricity of ultra low-sulphur diesel fuel. Quieting engine noise, reducing wear, increasing your vehicle's health and increasing efficiency by 15%.
No Mechanical change over
Biodiesel is the only alternative that runs in any conventional, unmodified diesel engine. Thus there is no need to change in refueling infrastructures and spare part inventories. Also it brings a hassle free repair and maintenance as Diesel skilled mechanics can easily attend to biodiesel engines.

Non hazardous
Biodiesel is non toxic and there is no hazards anticipated from ingestion incidental to industrial exposure. As a result there is no regulatory restriction on storage of any quantity. Biodiesel unlike in petroleum and diesel due to its hazardous nature. It can save a lot of cost in terms of ordering cost, transportation cost and quantity discounts

Better Lubrication
Biodiesel blends offer superior lubricating properties, which may reduce engine wear and extend the life of fuel injection systems. Lubricity is especially important for rotary/distributor type fuel injection pumps in which parts are lubricated by the fuel itself and not by engine oil.

Tax Benefit
Bio-diesel GST tariff rate is 12% and fall under HSN 3826. It is subject to all input tax credit for registered users, whereas petroleum and diesel come under VAT and Excise duty on which Input Tax Credit can't be claimed.
Need help with easier industrial solutions? We are experts!